About Us

When owner Jeff Ockinga started the business in 1998, he had a vision to treat customers right and they will spread the word and keep coming back. That holds true today with many long lasting customers who continue to tell friends and family about us. At Complete Comfort Heating and Cooling, we make sure that our customers get the most out of what they spend from their pocket. We believe in repairing what can be repaired and replacing systems that are at the end of their useful life cycle. We give our customers options.
With years of experience, we cater to all your air conditioning, heating, and geothermal needs. We service and repair our residential customers with unmatched excellence. Offering HVAC service of all makes and models, we make sure our customers enjoy maximum comfort both at home or business. We also provide free estimates on new or replacement installations.
At the end of the day, the most important thing is the quality and attention to detail that we provide. With Complete Comfort, you can expect value and comfort year round. Don't worry about it, we'll take care of it!
Our Team
Alex B. | Operations Manager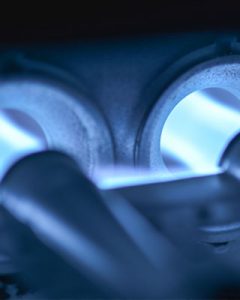 Mark S. | Home Solutions Adviser
Chad R. | Lead Service Technician
Jalen T. | Service Technician
Josh H. | Service Technician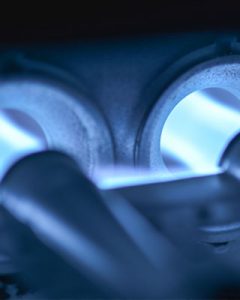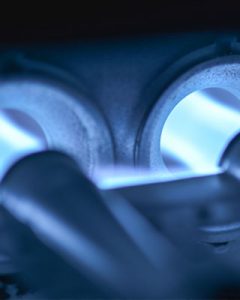 "Great Experience, Would Recommend. I called Complete Comfort Heating and Cooling for a simple service because my air conditioning unit froze up. The staff did a great job running some diagnostics and getting everything working again. This was my first time using the company, but if I were to ever have any future issues with my air conditioning unit, I wouldn't hesitate to call the company over again. The guy who came out was very nice and helpful. I appreciate that he spent a lot of time working on the unit. He made sure that the problem would be completely fixed before he left. I would definitely recommend the company to other people looking for this kind of service." -Customer Lobby call

"I Appreciate The Excellent Service. I am perfectly content with the service that I receive from Complete Comfort Heating and Cooling. I will continue to use their services in the future. I think that the staff does a fantastic job and they are extremely nice to deal with. I first found out about them a few years ago because a friend recommended them to me. The company put in my furnace and a heat pump for me. They come out and do a check for the units bi-annually. I am very happy with the consistency that the company provides, so I would definitely recommend their service to other people." -Customer Lobby call

"They put my needs and understanding first. Wouldn't recommend anyone else." -Facebook

"Excellent service. Humidifier was not working. Cleaned out the water line and changed filter. Love the service they give us." -Facebook

"These guys did a great job with my geo installation a couple of years back, and just did a warranty repair on the humidifier without any issues. Staff is always responsive, on time, and courteous." -Facebook

"I needed an urgent fix to an aging system. Jaylen made it out same day and got it back up and running. Super friendly and trustworthy. Thanks!" -Facebook
Hours of Operation:
Monday - Friday
7:30 AM - 5:00 PM
Call Now! (402) 827-1827
Service Hours: Available 24 hours a day / 7 days a week
Complete Comfort Heating and Cooling
6235 S 90th St
Omaha, NE 68127
Request a Quick Quote
by Filling Out the Form Below.